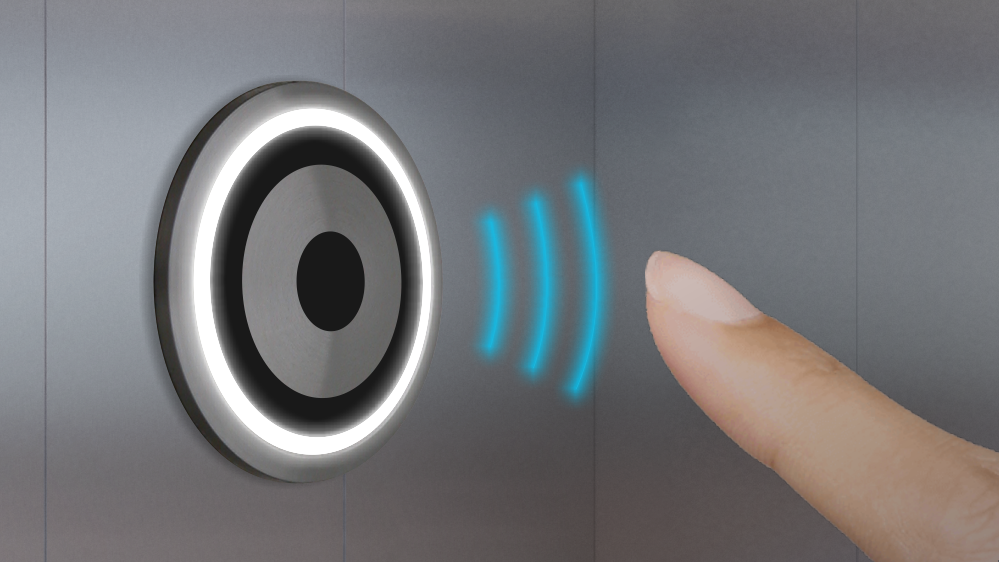 Safety and usage cautions
Before installing our products, we recommend you to consult the section about safety and usage cautions at the link below.

Dimensions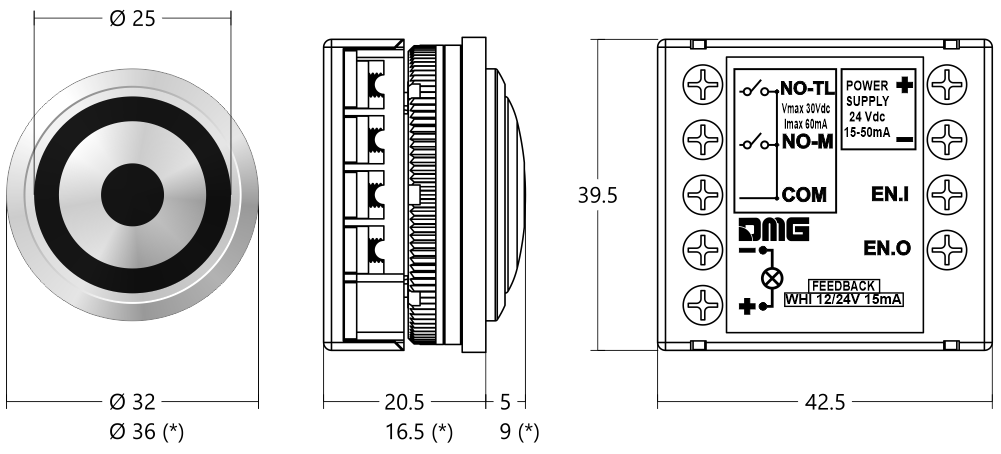 (*) Main floor
Cut-out /

Distance between buttons

Wiring Instructions
Attention: In the version without beep it is possible to independently connect both the mechanical contact (NO-M) and the touchless contact (NO-TL). The example below shows the connection of the touchess contact (NO-TL).
A) – Power supply: 24V dc / 15-50mA
B) – The common of the lighting (24V)
C) – The common of the calls (0V)
D) – Calls
E) – To avoid simultaneous activation of more than one call, each button is connected to the one below by an unipolar link from terminal EN.O to terminal EN.I (see below).

Datasheet
Body
AISI 303 turned stainless steel button
Contacts
mechanical mode: 1 contact 30V, 60mA
touchless mode: opto relay 30V, 60mA
Power supply
24V DC, stand-by 15mA, max 50mA
Illumination
white, LED 12V or 24V AC/DC,
no illumination when not activated
Wiring
9 screw terminals
Avg. life
1.500.000 mechanical activations (24V, 20mA)
Operating temperature
-5 / +50 °C
Protections
IK07 / IP44
Lockable thickness
1÷4 mm (1÷3 mm main floor version)
Download
You can download the PDF of this page