(v 1.1)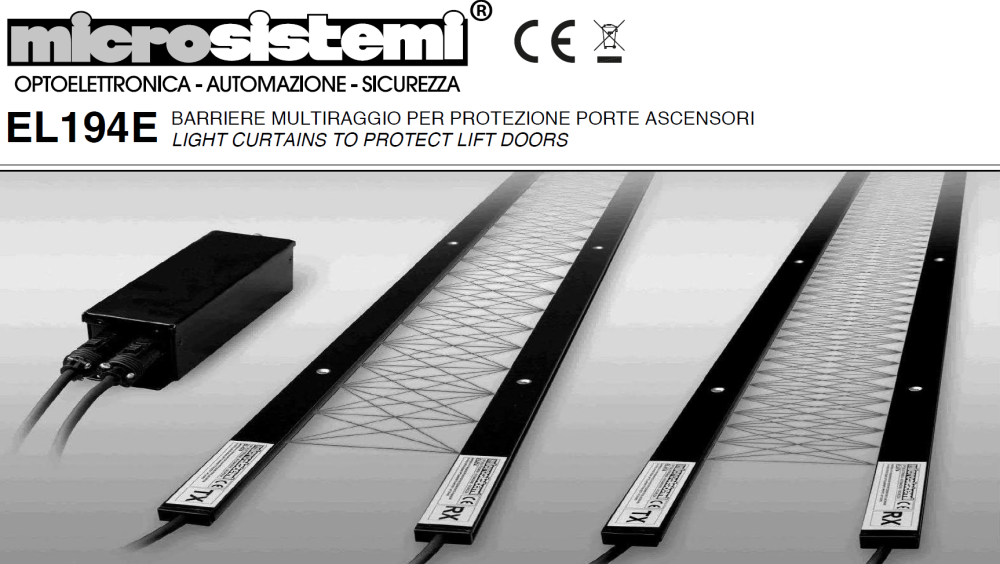 Safety and usage cautions
Before installing our products, we recommend you to consult the section about safety and usage cautions at the link below

Installation
Dimensions and fixing systems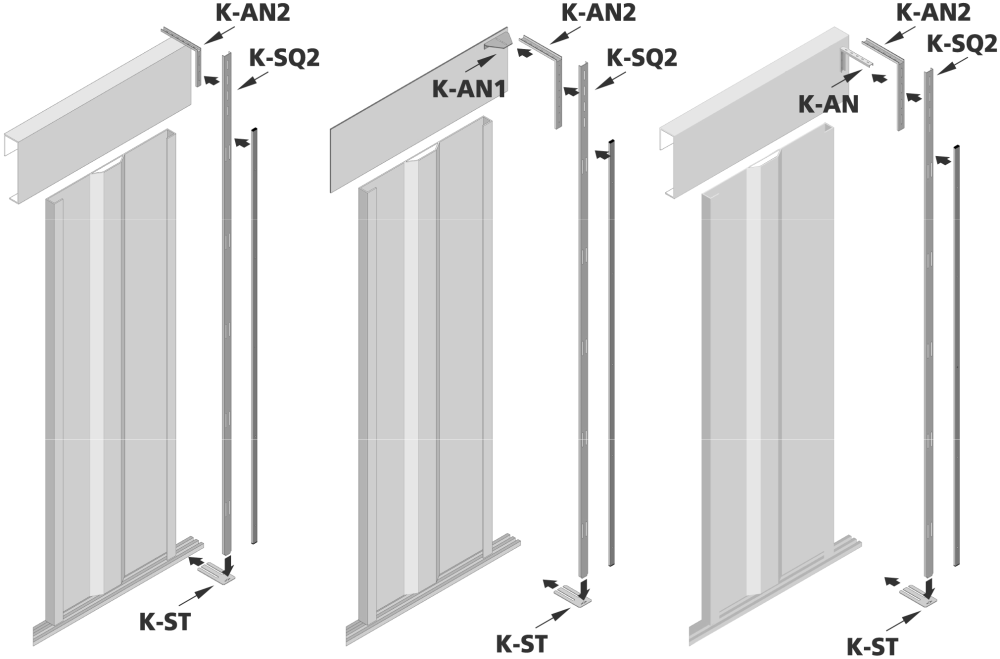 Drilling center distances

Cables fixing mode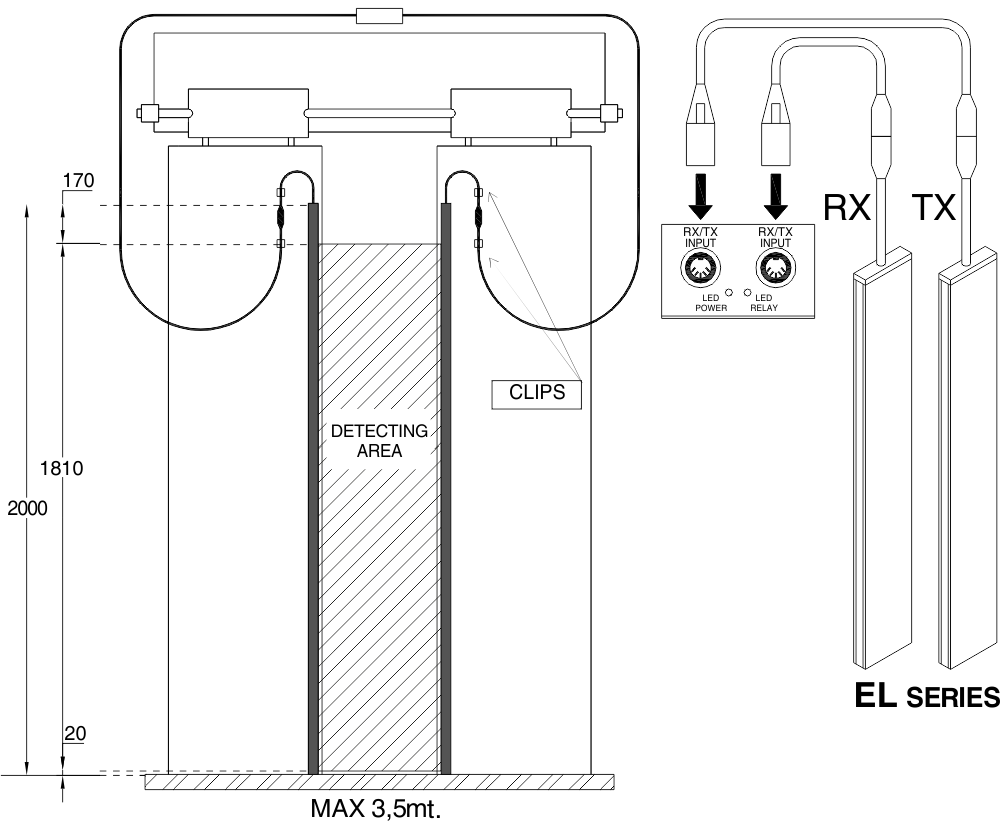 Power supply 12/24V – 220V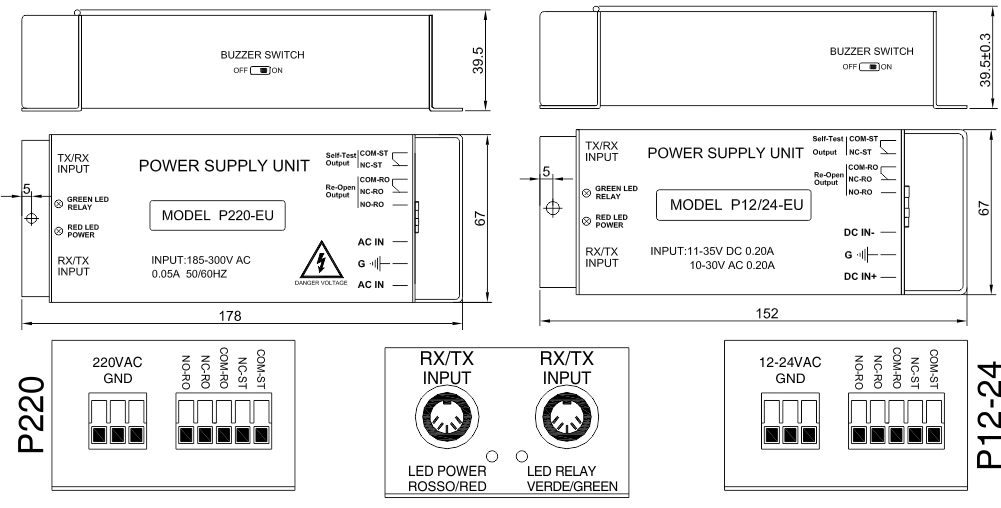 Green relay led:
ON: Normal working – OFF: Obstruction or error
Datasheet
Power supply voltage
220A ac (EL194E-01)
11÷35V dc ; 10÷30V ac (EL194E-02)
Number of beams
194
Range
0 ÷ 3,5 mt.
Degree of protection
IP44
Power consumption
≤ 4 W
Operating temperature
-20° C ÷ +65°C
Output
Com / N.O. / N.C. Relay contact
Output contact
30V DC 2A
125V AC 1A
Optical Ray
Infrared 900 nm
Approvals
2004/108/EC, 2006/95/EC
Dimensions
10X24X2000 mm
Control unit dimensions
152X68X40 mm OR 179X68X40 mm
Cables' lenght
4 mt.
Response time
< 90 ms
Light immunity
100000 LUX
Displacement at 0mm
Vertical: ±20mm; Horizontal: ±3mm
Installation
Static or Dynamic
Self Test Mode
Periodic self-testing.
In case of power failure or self testing faulty, self test output
COM-ST and NC-ST will open.
Download